Preview Game 37: Phillies at Reds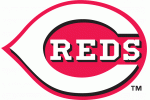 The Phillies head to Cincinnati to take on a young and impressive Reds team. If you like pitching matchups then be sure to settle down and watch tonight's Phillies-Reds game as Cole Hamels will square off against Johnny Cueto.
For Hamels, tonight will be the first of what figures to be two high profile pitching matchups. Hamels is scheduled to oppose CC Sabathia this weekend when the Phillies face the Yankees. This is a great time for Hamels to prove himself worthy of making the All Star team. Hamels has turned in a pair of solid innings and picked up a win in the process. Hamels was given a no decision in his last outing against the Dodgers.
Cueto has won three straight games and has allowed just four runs in 22.0 innings of work in those games. Scoring runs against Cueto happens rarely, with his 1.93 ERA and 1.01 WHIP demonstrating why. The young pitcher has really improved over his performance in 2008, which wasn't all that bad. Tonight will be Cueto's first appearance against the Phillies.
The (tied for) first place Phillies will hope to continue swinging the hot bats they had in Washington. Raul Ibanez, coming off of NL Player of the Week honors (as well as Macho Row Phillie of the Week, of course) leads the way. Ibanez leads the team with a .357 batting average, 35 RBI, 50 hits, 33 runs scored, and a .714 slugging percentage.
For the Reds offensively, the spotlight still shines on right fielder Jay Bruce, one of the top prospects to come out of the Reds' farm system. Bruce has 11 home runs in 2009.
Center fielder Willy Taveras leads the team in runs scored and stolen bases.
Phillies Record: 20-16
Reds Record: 20-17
NL East Standings (Team, record, games behind):
Phillies: 20-16, –
Mets: 21-27, –
Braves: 18-19, 2.5
Marlins: 18-20, 3.0
Nationals: 11-26, 9.5
Pitching probables: Hamels (1-2, 5.04 ERA) vs. Cueto (4-1, 1.93 ERA)
TV: Comcast and Sportsnet
First pitch: 7:10 pm
Season Series: First meeting
Game open thread will be posted at 6:30pm. Game recap will be up tomorrow morning.
Follow Macho Row on Twitter!